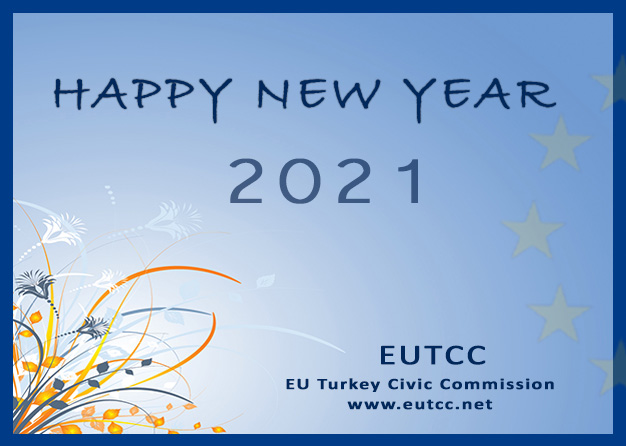 The year 2020 is coming to an end. In addition to the existing crises and wars, the Corona pandemic has added a new dimension of challenges. Vaccinations appear as a small glimmer of hope, but contrary to the pandemic, they do not have a global character so far. 

Therefore, it is all the more important to intensify efforts for a more just and peaceful world, to join forces and in this way to shape the future together. 

In this sense, we wish you all the best for the New Year.
EUTCC BoardEU Turkey Civic Commission
www.eutcc.net
Twitter: @EUTCC1
Facebook: Eu Turkey Civic Commission